Supply Chain Disruption and Mitigation Strategies
March 17 @ 6:30 pm

-

9:30 pm

RMB200 – RMB300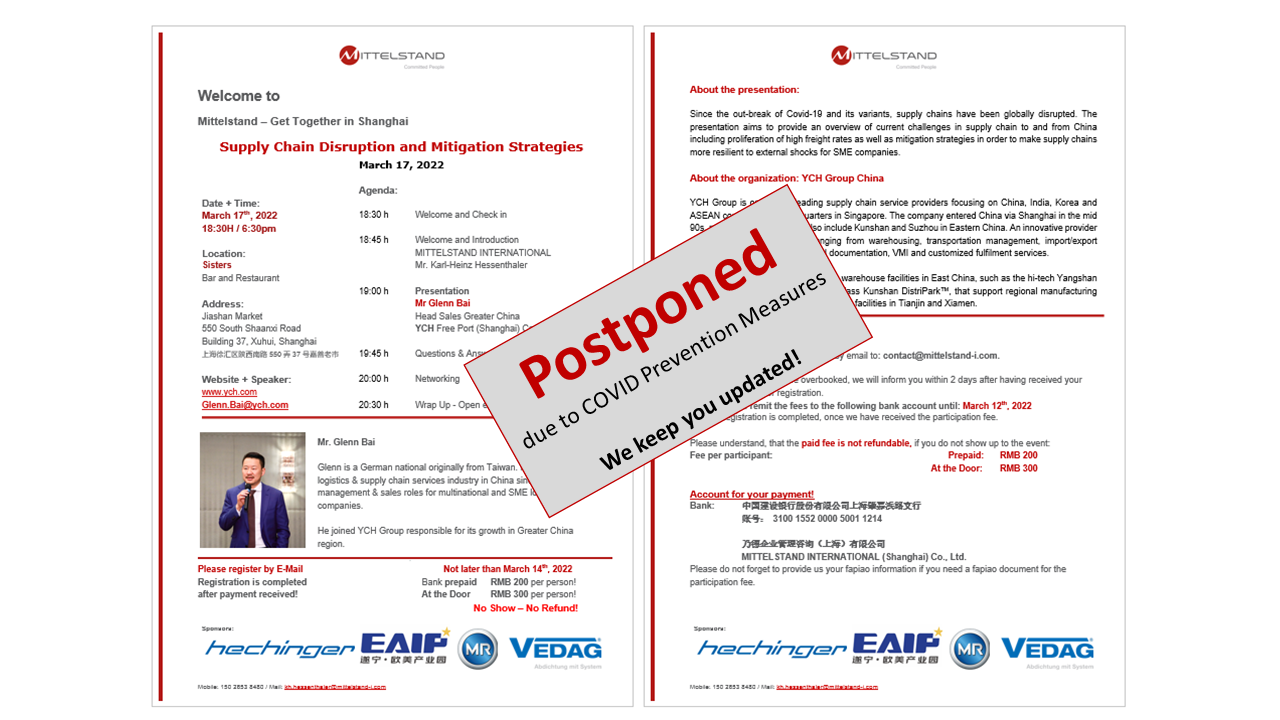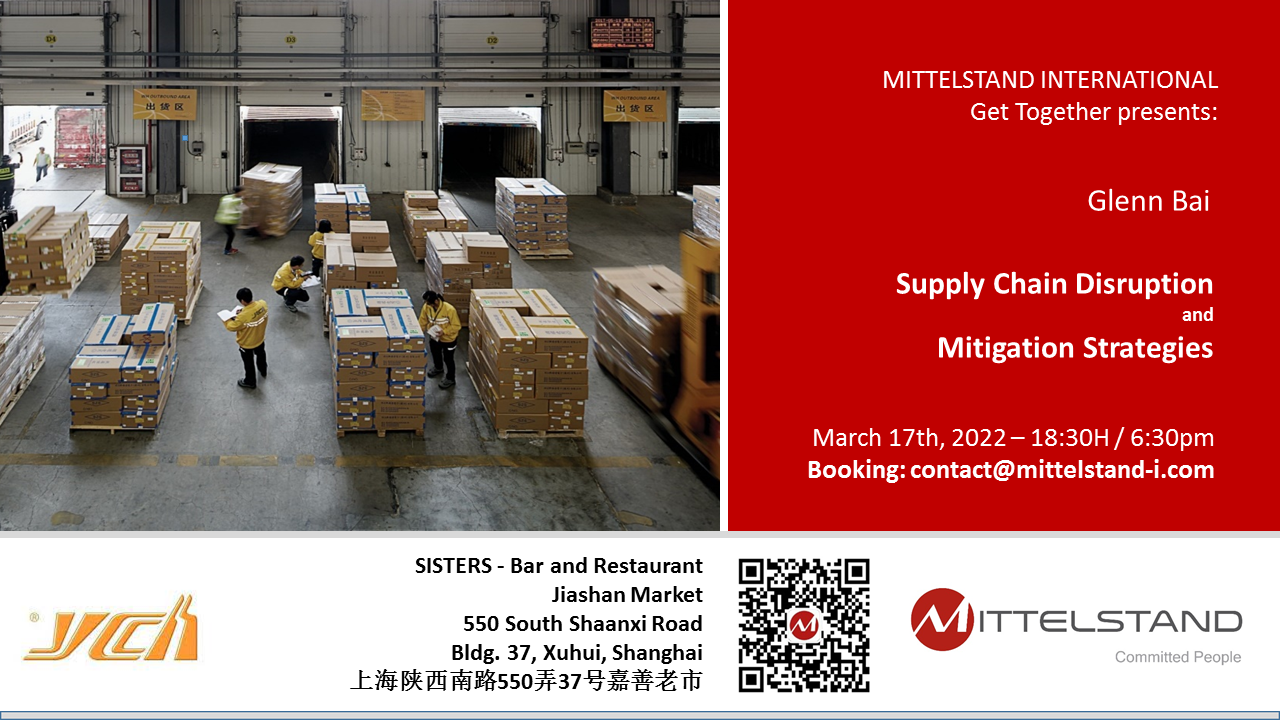 About the presentation:
Since the outbreak of Covid-19 and its variants, supply chains have been globally disrupted. The presentation aims to provide an overview of current challenges in supply chain to and from China including proliferation of high freight rates as well as mitigation strategies in order to make supply chains more resilient to external shocks for SME companies.
---
About the speaker:

Mr. Glenn Bai 

Glenn is a German national originally from Taiwan. He has been in the logistics & supply chain services industry in China since 2005 in general management & sales roles for multinational and SME logistics companies.

He joined YCH Group responsible for its growth in Greater China region.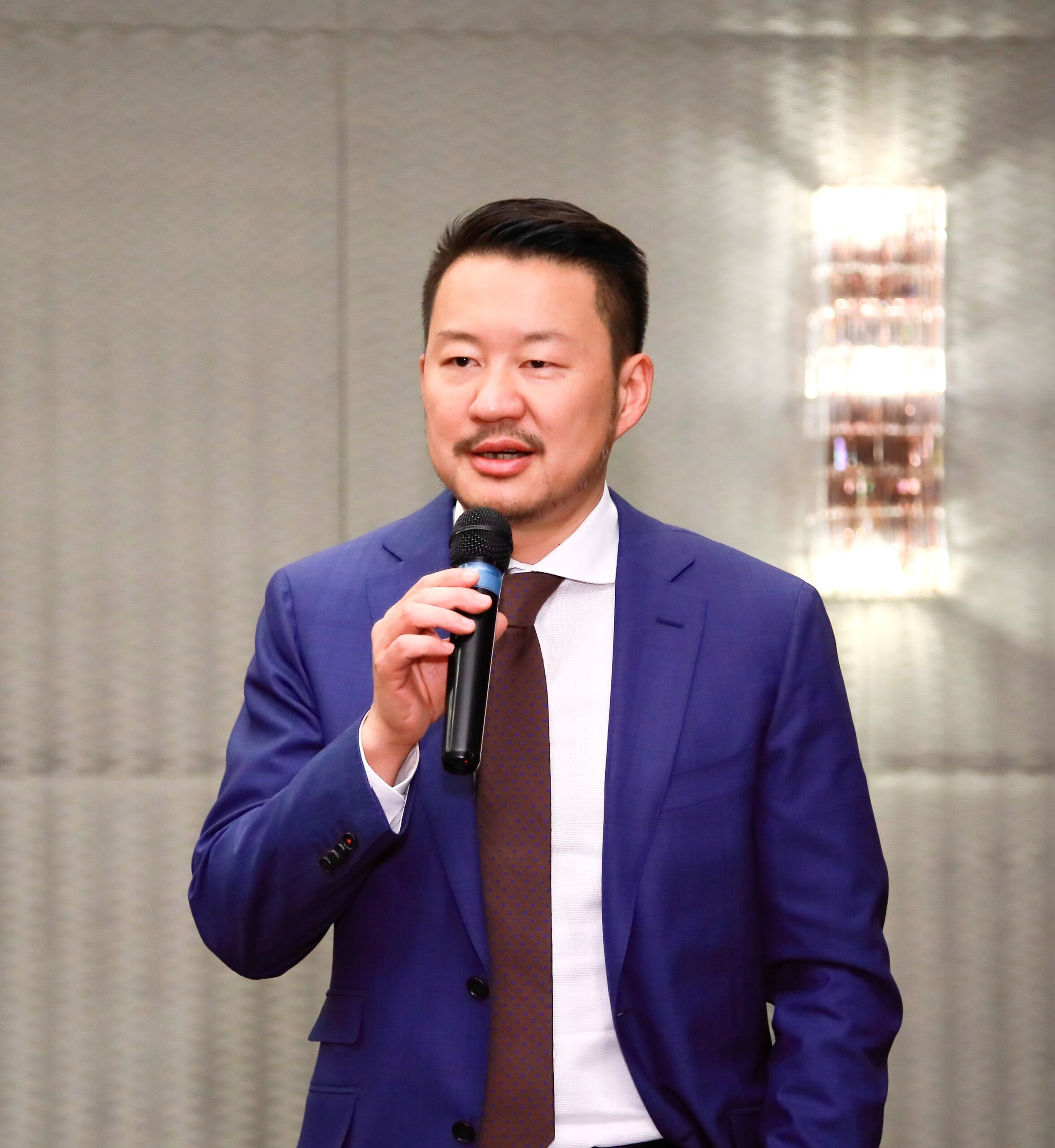 ---
About the organization:

YCH Free Port (Shanghai) Co., Ltd. – 叶水福洋山物流(上海)有限公司

YCH Group is one of the leading supply chain service providers focusing on China, India, Korea and ASEAN countries with headquarters in Singapore. The company entered China via Shanghai in the mid-90s, and has since grown to also include Kunshan and Suzhou in Eastern China. An innovative provider of end-to-end SCM services ranging from warehousing, transportation management, import/export clearance, customs brokerage and documentation, VMI and customized fulfilment services.

YCH also boasts self-owned premium warehouse facilities in East China, such as the hi-tech Yangshan Free Port DistriPark™ and the world-class Kunshan DistriPark™, that support regional manufacturing and fulfilment. YCH also has DistriPark™ facilities in Tianjin and Xiamen.

www.ych.com
---
Registration and Payment Terms:

Please register for this event by email: [email protected]

Should the event be overbooked, we will inform you within 2 days after having received your application for registration.
Please remit the fees to the following bank account until March 12th, 2022
Registration is completed, once we have received the participation fee.

Please understand, that the paid fee is not refundable if you do not show up to the event:

Account for Payment:

账号: 3100 1552 0000 5001 1214

 乃德企业管理咨询(上海)有限公司 – MITTELSTAND INTERNATIONAL (Shanghai) Co., Ltd.

 Please do not forget to provide us your fapiao information if you need a fapiao document for the participation fee.
---
Location:

Sisters

Bar and Restaurant

Address:

Jiashan Market

550 South Shaanxi Road, Building 37, Xuhui, Shanghai 200031

上海徐汇区陕西南路550弄37号嘉善老市