Pandemic, Compliance and Staff Retention – The triple challenge in China for international education
November 18 @ 6:30 pm

-

9:30 pm

RMB200 – RMB300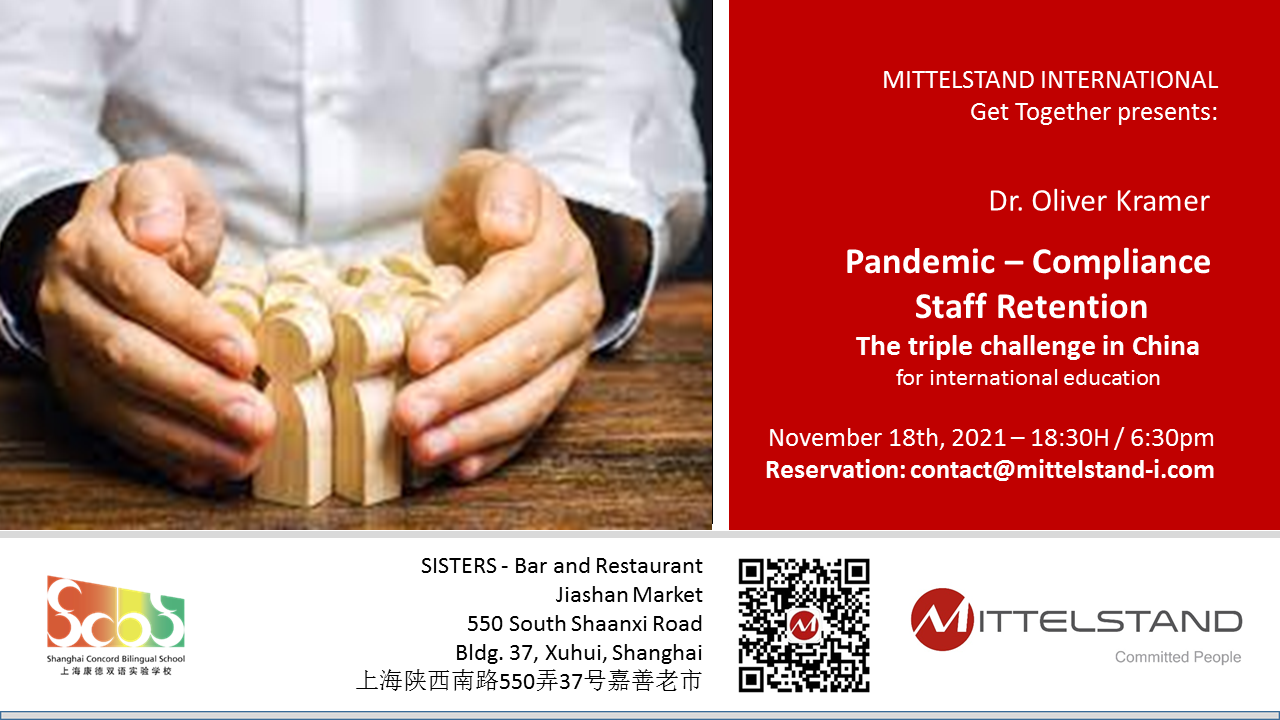 About the presentation:
International education, in particular the hybridization of international education, has been developing at a rapid pace over the last two decades. This summer, as part of a wider reform on compulsory education, both in the private as well as in the public sector, international education also has been subjected to a number of new regulations, most importantly regarding ownership, but also with regard to curriculums, textbooks etc. Combined with the effect of the pandemic, new tax rules, and a growing trend towards isolation, international education is presented with challenges unusual even by local standards. There will be some short term adjustment pains but at least medium term new opportunities will emerge.
---
About the speaker:
Dr.  Oliver Kramer – Executive Principal
Shanghai Concord Bilingual School (SCBS)
studied Sinology and Japanology at the University of Heidelberg, went to the Political University Taibei on a DAAD scholarship before obtaining a PhD from the University of Edinburgh. He taught at Eton College for eleven years before moving to Shanghai in 2008 as founding headmaster of one of the earliest A-level centres in the city. In July this year, he was appointed Executive Principal of Shanghai Concord Bilingual School.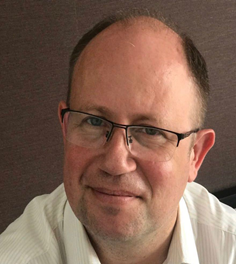 ---
About the organization:

Shanghai Concord Bilingual School – 上海康德双语实验学校

is the only bilingual private school in Huangpu District and fully approved by the Education Bureau as an Experimental School. It provides an almost completely bi-lingual syllabus to grades one to nine, when pupils finish compulsory education with their Zhongkao. About 80% of the student body chooses international education and joins the high school, which operates using the A-level curriculum. Some students return to the national education system to complete their Gaokao.

Shanghai Concord was founded in partnership with Concord College, UK. It operates from two campuses in Huangpu District, and through a separate investment entity, operates two, soon to be five, kindergartens as feeder schools.

Please also visit: www.concordschool.com.cn
---
Registration and Payment Terms:

Please register for this event by email: [email protected]
Until:  November 16th, 2021
Should the event be overbooked, we will inform you within 2 days after having received your application for registration.
Please remit the fees to the following bank account until November 16th, 2021
Registration is completed, once we have received the participation fee.

Please understand, that the paid fee is not refundable if you do not show up to the event:

up to the event:

Account for Payment:

账号: 3100 1552 0000 5001 1214

乃德企业管理咨询(上海)有限公司 – MITTELSTAND INTERNATIONAL (Shanghai) Co., Ltd.

Please do not forget to provide us your fapiao information if you need a fapiao document for the participation fee.

Location:

Sisters

Bar and Restaurant

Address:

Jiashan Market

550 South Shaanxi Road, Building 37, Xuhui, Shanghai 200031

上海徐汇区陕西南路550弄37号嘉善老市