Suining Europe-America Industrial Park – an industrial cluster park customized for your needs.
October 28 @ 6:30 pm

-

9:30 pm

RMB200 – RMB300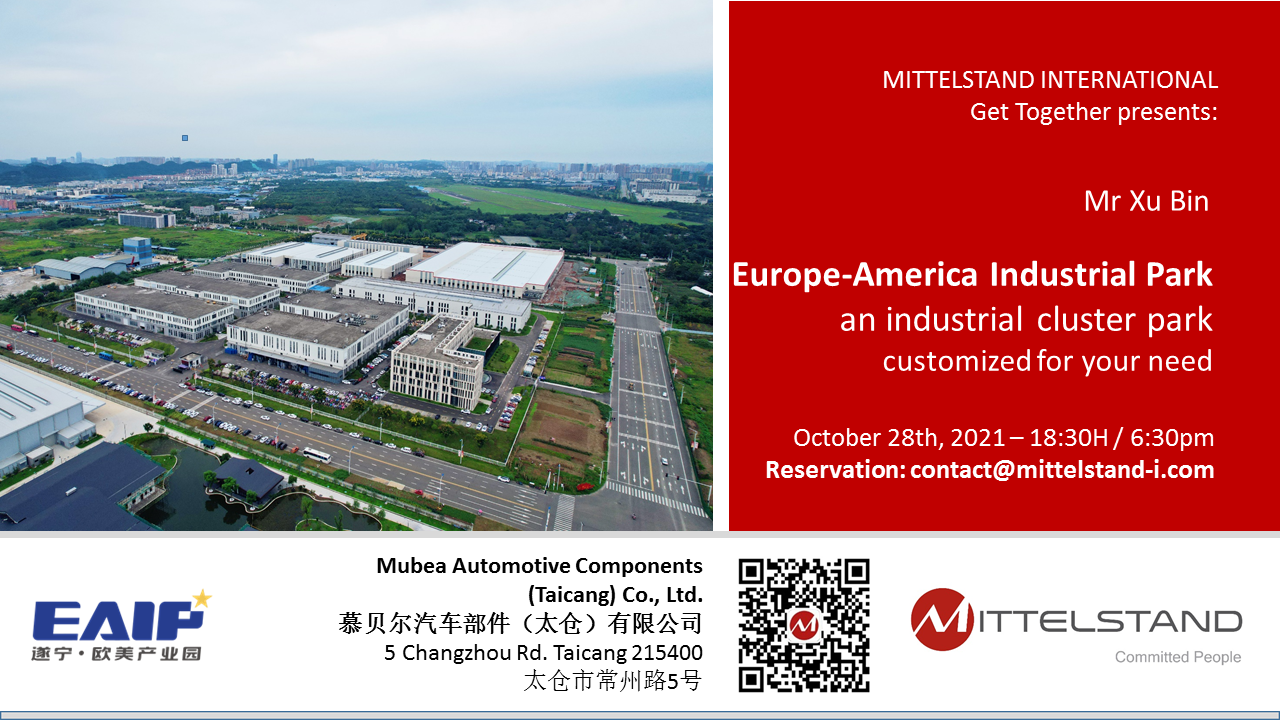 About the presentation:
The presentation will focus on introducing the Suining city, the heart city between Chengdu and  Chongqing, and Suining EAIP, an industrial cluster park customized for your needs. Through the presentation and discussion, we hope that you will have a basic knowledge of Suining city, seek out some business opportunities and find a suitable investment place in this area, especially in the huge market of the Chengdu-Chongqing economical circle.
---
About the speaker:
许斌 – Mr.  Xu Bin – Director of Suining Europe-America Industrial Park (EAIP)
                                      General Manager of SCJS
                                      Chairman of Dongxu Jinjiang International Hotel
Mr. Xu Bin had been engaged in drilling technology and management in China National Petroleum Corporation for 20 years. He works actively in China's oil & gas field and has gathered tremendous experience and resources in commercial and technical aspects. In March 2005, he established his own company SCJS and its main customers are CNPC, Sinopec, CNOOC, and the projects of Shell, Weatherford, Baker Hughes in China.

He has rich experience in cooperating with European or American companies and successfully sold amounts of equipment and tools into China market on behalf of Herrenknecht, MTT, Stewart & Stevenson, etc. Additionally, he facilitated establishing a JV between Herrenknecht, CNPC, and SCJS.

With the support of Suining government, he established Suining EAIP in 2017 and provides one-stop services for the companies who are interested in developing and expanding their business in western China, including land, workshops, government affairs, investment, and favorable incentives.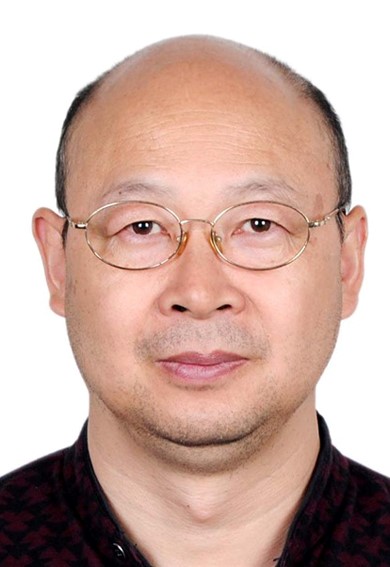 ---
About the organization:

Suining Europe-America Industrial Park – 遂宁欧美产业园

Suining Europe-America Industrial Park was founded in 2017 and is located in the ETDZ (national-level), Suining, Sichuan Province. EAIP is a relatively independent green manufacturing park jointly constructed by the government and private enterprise within Suining ETDZ and covers around two square kilometers planning area, aiming to set up an international cooperation park operation model in western China. EAIP focuses on attracting four main industries: auto parts, high-end equipment, electronics, and industrial services. At present, the industrial park has around 250,000sqm workshops and 17 companies have already settled down in the park, including Fortune 500 Lear Corporation (US), Faytech (Germany), Zentner (Germany), etc.
---
Registration and Payment Terms:

Please register for this event by email: [email protected]
Until:  October 25th, 2021
Should the event be overbooked, we will inform you within 2 days after having received your application for registration.
Please remit the fees to the following bank account until October 25th, 2021
Registration is completed, once we have received the participation fee.

Please understand, that the paid fee is not refundable if you do not show up to the event:

up to the event:

Account for Payment:

账号: 3100 1552 0000 5001 1214

乃德企业管理咨询(上海)有限公司 – MITTELSTAND INTERNATIONAL (Shanghai) Co., Ltd.

Please do not forget to provide us your fapiao information if you need a fapiao document for the participation fee.

Location:

Mubea Automotive Components (Taicang) Co., Ltd.

慕贝尔汽车部件(太仓)有限公司

Address:

5 Changzhou Rd. Taicang 215400

太仓市常州路5号